Intentions Plus wanted to offer their learners the ability to find and buy tickets for webinars & events connected to the subject matter of the specific course they are enrolled in. While "The Events Calendar" plugin provides the ability to RSVP for events, there's no connection with courses and the two interfaces are completely out of sync. We needed to rebuild event system's look to match the sleek design of the rest of the LMS and nudge students towards the right events for their course.
What is

The Solution

Course related events
We created a simple option to allow site admins to create events and assign them to one or more courses that they relate to. We updated "The Events Calendar's" event listing page to be filterable by related course as shown above and added a prompt to join the next upcoming event for a given course directly on the course page.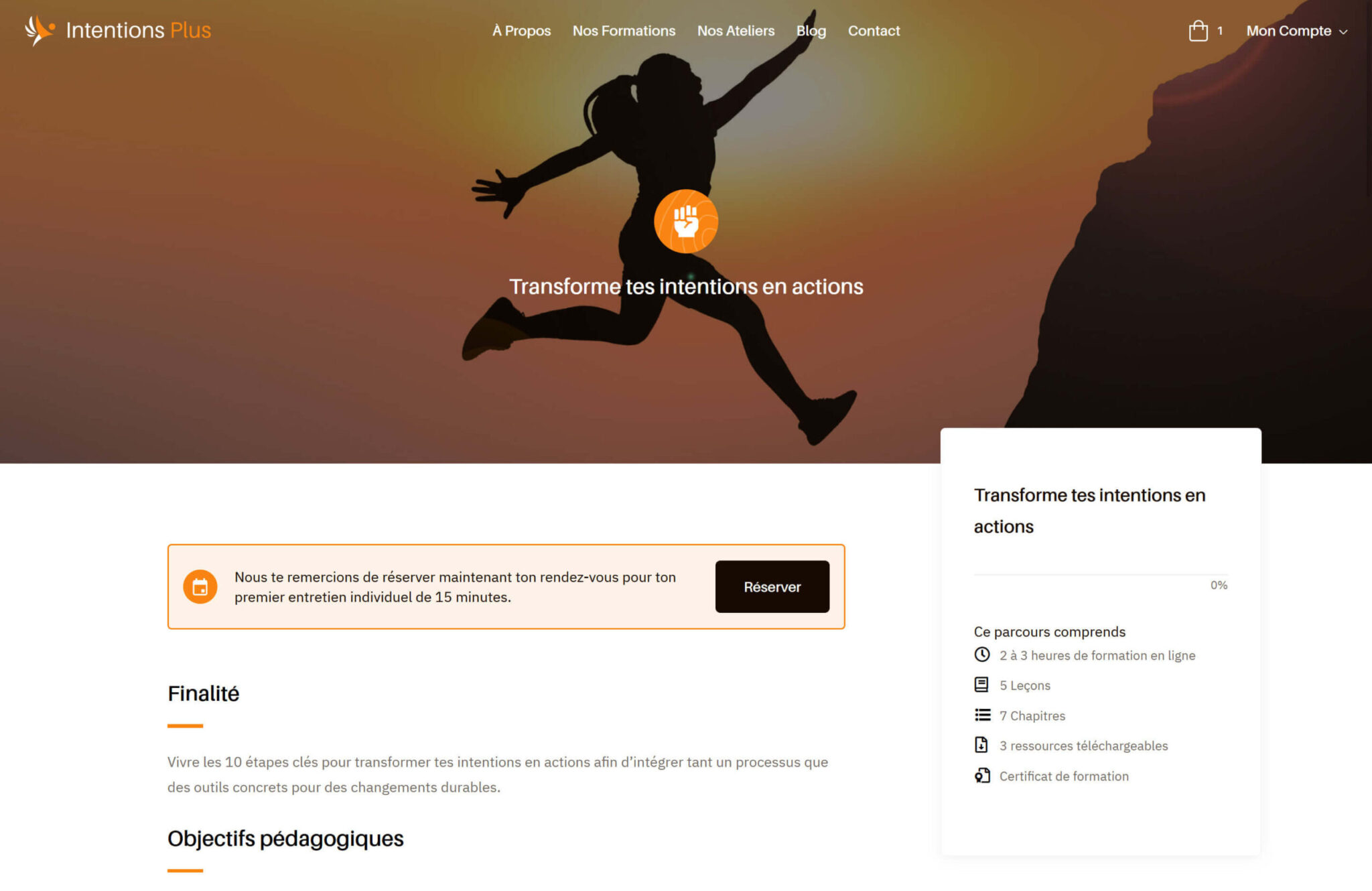 Attendee Info & Ticket Purchase Flow
From an event page, the user can easily purchase tickets for themselves or other potential attendees. The site admin can choose what kind of information to collect for each attendee. This whole flow is styled to match the look and feel of the rest of the LMS.